Special Interests Forum - Room 1 livesteam
Portfolio Construction Forum  |  03 March 2021
---
Not yet a Member? It's quick and free to join. Already a member? Please log in.
What's new with our live and on-demand continuing education, accreditation and certification programs.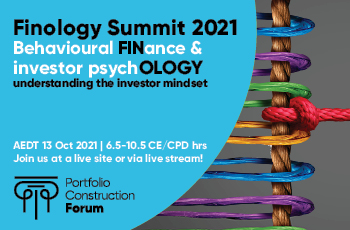 © 2021 Portfolio Construction Forum, Brillient Investment Publishing Pty Ltd ABN 19 122 531 337. All rights reserved. Refer Terms & Conditions of Use.